The U.S. Department of Education announced signficant expansions to the Public Service Loan Forgiveness program. Thanks to a waiver in effect till October 31, 2022, hundreds of thousands of public service workers may immediately qualify for forgiveness or may be much closer to it. 
According to studentaid.gov,
"Now, for a limited period of time, borrowers may receive credit for past periods of repayment that would otherwise not qualify for PSLF.

The PSLF Program forgives the remaining balance on your Direct Loans after you have made 120 qualifying monthly payments under a qualifying repayment plan while working full-time for a qualifying employer."
This change means past repayments that did not previously qualify may now count toward your 120 payments and get you closer to loan forgiveness. Depending on the type of loan you have, these changes may be made automatically, or you may need to first consolidate your student loan debts.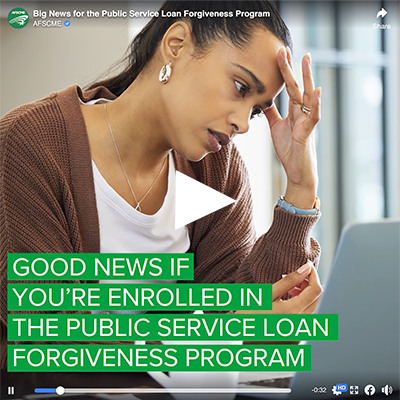 Check out these resources to learn more and check your eligibility:
With all that public service workers do for our communities, these expanded opportunities for assistance with student loan debt are a step in the right direction.