Since the COVID-19 pandemic began, a quarter of the U.S. labor force, close to 43 million people, have filed for unemployment benefits.
Washington state has been the hardest hit. Between a surge of fraudulent claims originating overseas as well as a record number of legitimate claims, the equivalent of 30 percent of the workforce has filed for unemployment insurance.  
"We work the phones 12 hours a day six or seven days a week."
Employees at the Washington state Employment Security Department (ESD) like Beth Toms, an Intake Specialist in the Spokane office who serves as the Secretary Treasurer of WFSE Local 1221, have been working around the clock to process unemployment claims.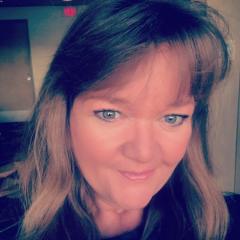 "We all just want to help," said Toms, who worked in budget and finance roles in Oregon state government before joining ESD last year. 
"We work the phones 12 hours a day six or seven days a week. It's frustrating because we still can't help everyone."
Many callers spend seven or eight hours on hold only to find out their case has no projected resolution date. Some call 10 to 15 days in a row and can't get through, so they start sending emails. At one point, Toms' office had a backlog of 300,000 emails.
To make matters worse, ESD was hit with hundreds of millions of dollars in fraud, leading to even longer delays for thousands of jobless workers and greater workload for ESD employees on the claims center.
"I've always volunteered my time for state and local government," said Toms.
"I want to be here for my claimants and the state of Washington. But this is really hard. The phones don't ever stop. Emotionally it takes a toll. I was working seven days a week for over a month before I started taking Sundays off to take care of myself."
"We're just not built to say, 'Sorry, we can't help you.'"
Since mid-April, employees at WorkSource, a department of ESD that brings together state, local and nonprofit agencies to connect job seekers and employers across Washington, have been helping by answering calls on the ESD claims center line.
Some have described the partnership between ESD and WorkSource as building a plane as it was in the air, with policies being updated or changed weekly if not daily. But the biggest obstacle for employees has been providing meaningful and comforting service to callers that need their help.
Bill Kinyon, a WFSE member who has designed and facilitated interview and resume workshops at WorkSource Spokane since 2017, answered calls on the claims line until he was pulled off the project for medical reasons.
"We all went into this because we have a passion for helping people," said Kinyon.
"Many of the people who called were yelling or crying day after day, and we couldn't fix their issues because we didn't have the required training or access. All we could do was transfer people to someone else with more training and access."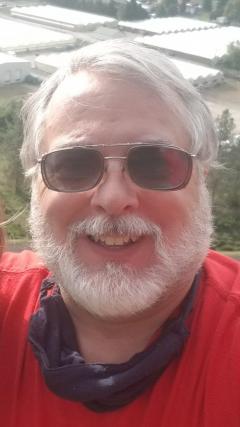 "We know just how frustrating it is for them," said Ashley Fueston, a WFSE steward and 2nd vice president of Local 443 who instructs a six-week course on life and soft skills called Strategies for Success at WorkSource Thurston. She has been running her class virtually as well as accepting incoming calls on the ESD claims and fraud lines.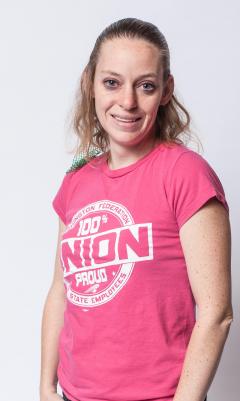 "We hear it in their voices. We hear it in the stories that they tell us. And we see it in their accounts," Fueston said.

"We know that this is their livelihood, and it's hurting us every day that we have to say, 'Please just be patient.' We're just not built to say, 'Sorry, we can't help you.'"
The chaos seen at unemployment offices across the country is a stark reminder that economic recovery from the pandemic depends on keeping state and local governments funded. Federal assistance has the support of both Democratic and Republican mayors and governors across the country, yet Congress has not acted. 
We hope you will join us in calling on Congress to keep critical services running by texting FUND to 237-263.