Community, employees, and elected officials are uniting in support of the Early Learning Center (ELC), a beloved community program based at the Everett Community College (EvCC) whose funding is at risk.
Write a letter in support of the Early Learning Center today.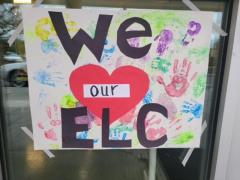 As ELC employees packed Thanksgiving meals for Center families in need, they received emails from EvCC leadership informing them that the ELC was financially unsustainable and slated for closure in June of 2022. 
The news came as a shock. The 29-year program is one of the best in early childhood education in the region, attracting passionate staff with degrees in their field who stay for years and form close relationships with one another and the families. 
Low-income parents access childcare at the ELC through the state-funded Early Childhood Education and Assistance Program (ECEAP). 
The ELC is also among just 10 percent of early education programs accredited by the National Association for the Education of Young Children.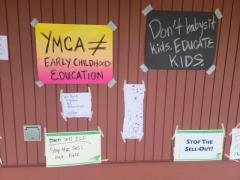 An outpouring of protest came from parents, legislators, Everett city council members, students, and union employees, many of whom are WFSE Local 1020 members. Supporters attended the college's November 30th board meeting to speak up for the ELC.
In response, college leadership halted the plan to close the Center—but they say the program remains at risk until permanent funding can be secured. 
Supporters ask that community members and union siblings continue to send letters to EvCC leadership demanding that the ELC be funded.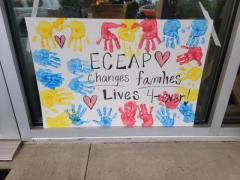 "The thought of this program possibly ending without bargaining, communication, or reason is beyond wrong," said Haley Clapp, an ECEAP specialist at the Center. 
"Our families are already struggling, and taking this program away will put them at higher risk," she said.
Some supporters, including former ELC Director Kristina Saunsaucie, questioned the college's assertion that the program was operating at a deficit.
"During her time running the ELC, [Saunsaucie] won the college's George Shuh Outstanding Exempt Award in 2019 for 'leading the ELC to a profit for two years in a row,' a period that overlaps when the college says the center lost $700,000 over five years," wrote the Snohomish Tribune. 
As families nation-wide struggle to access basic childcare, the ELC offers free access to programs for children ages birth to preschool age and mentorship for parents, aiming to break cycles of poverty, homelessness, and violence.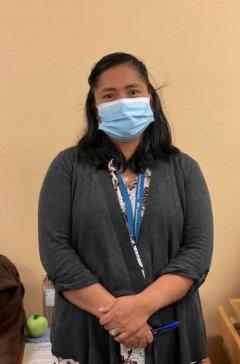 "The ELC is a stepping stone that supports families in their journey to a better future," said Margarita Ferrell, a family support specialist.
"We support each child and family based on their unique situation and needs, from ending homelessness to self-care," she said.
Parents of kids attending the ELC receive mentorship and parenting coaching. Kids are offered violence prevention education, nutritional support, developmental screenings, early literacy and math programs, social and emotional education and more.
The center makes early childhood education affordable for parents who are preparing for new careers and offers unique educational opportunities for EvCC students pursuing careers in early childhood education.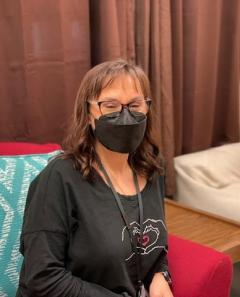 "Not only do we serve the most vulnerable students and community members in high quality preschool and family support services, we collaborate with many departments across campus to enrich student learning," said Amie Waters, ELC Assistant Director and AFT Washington member.
"Losing this program will be a loss to the entire community," she said.
Lead staff at the ELC all have bachelor's degrees and with just one exception, all employees have been at the Center for a minimum of five years. Some have fifteen years' seniority.
College leadership proposed replacing the ELC with a limited-scope YMCA childcare center.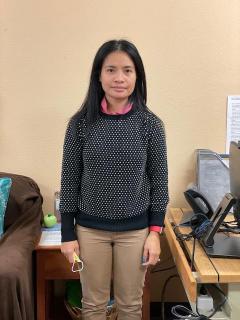 "The ELC is a very important place for me," said Melody Jensen, an early learning specialist.
"This place has meant so much to me and become my family over the years," Jensen said.
"I'm hoping our voice will be heard as we fight to save this program that is so valuable to our children and community." 
Show your support for this unique and acclaimed program by writing to EvCC leadership.