Before 2002, our members didn't have the legal right to negotiate over wages and benefits. We didn't have collective bargaining rights. We had collectively begging rights.
We'd won a baseline of rights on the job with Initiative 207 and civil service reform, and we'd had contracts with some employers that addressed workplace conditions. But any raises we'd won had to come about through requests submitted directly to the Legislature, which could ignore our proposals or make any changes they wanted to.  
Our members knew that for our union to thrive, they needed a direct and final say in the economic conditions they worked under.  
In 1988, fresh off our comparable worth victory, our union decided to press for full-scope collective bargaining in the Legislature. Delegates to the next WFSE convention unanimously voted to set the union in that direction.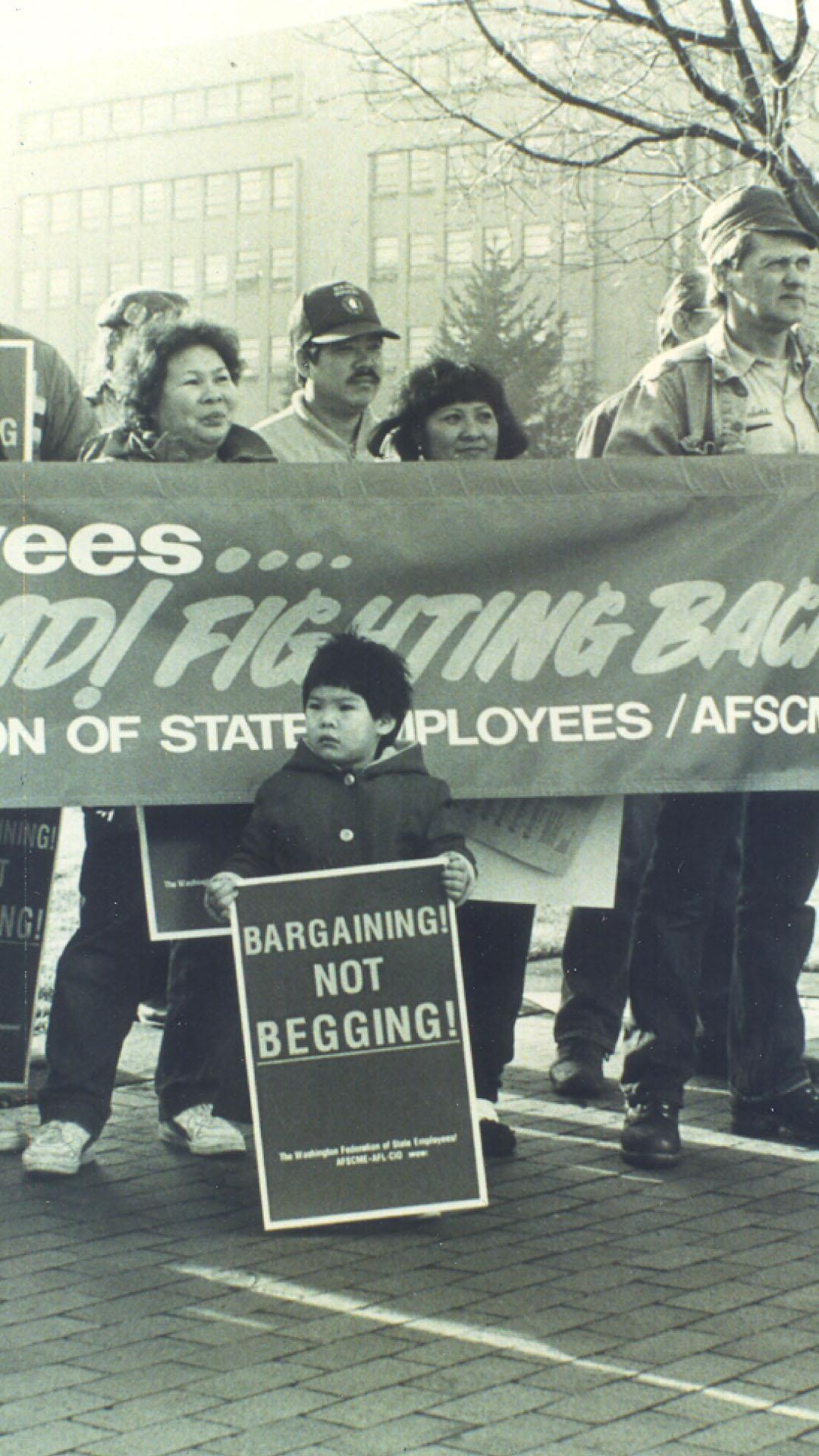 Every convention thereafter renewed that commitment, but our efforts were frustrated as numerous collective bargaining bills fizzled out in the legislature or met unsympathetic governors.  
The matter came to a head in 2001 when our luck with "collective begging" ran out. Faced with an unacceptable budget proposal from the legislature that included program cuts, unfair pay, and drastic hikes to our healthcare costs, WFSE engaged in its first ever strike. 
WFSE Strikes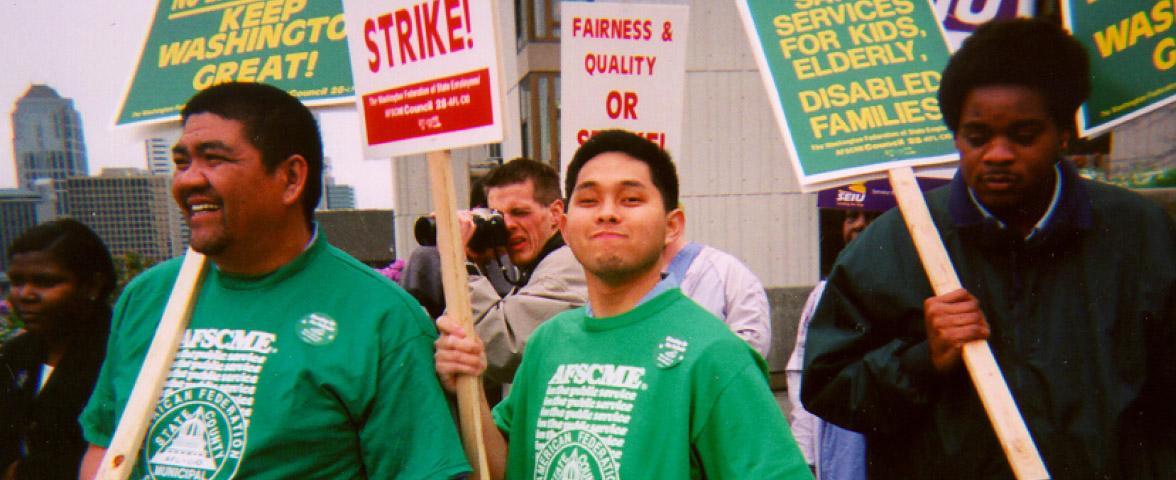 In February 2001, WFSE's Executive Board set a strike vote for April. Rallies were held at the voting sites to generate media attention and educate the public about the most damaging sections of the legislature's proposed budget. When the results were counted in April 13th, over 80 percent of voters opted to strike.  
With a strike vote in our pocket, we declared a four-day cooling off period to allow legislators to reconsider their pay and benefit offers. When legislators failed to return an improved offer, we moved ahead with strike actions to commence during the final days of the legislative session. 
Now, you may be wondering. Isn't it illegal for state employees to strike? In Washington state, while we have no established legal right to strike, it's not illegal by default and there's no law on the books establishing the penalties for striking. Basically, if the strike threatens public safety, Washinton's attorney general can declare it illegal and attempt to stop it through an injunction. 
To not endanger the public and reduce the likelihood of an injunction, we opted to engage in a "rolling strike," hitting specific targets with one-day work stoppages. These actions produced a "fear of the unknown" on the part of the administration. They never knew until the last minute what worksite would be hit next.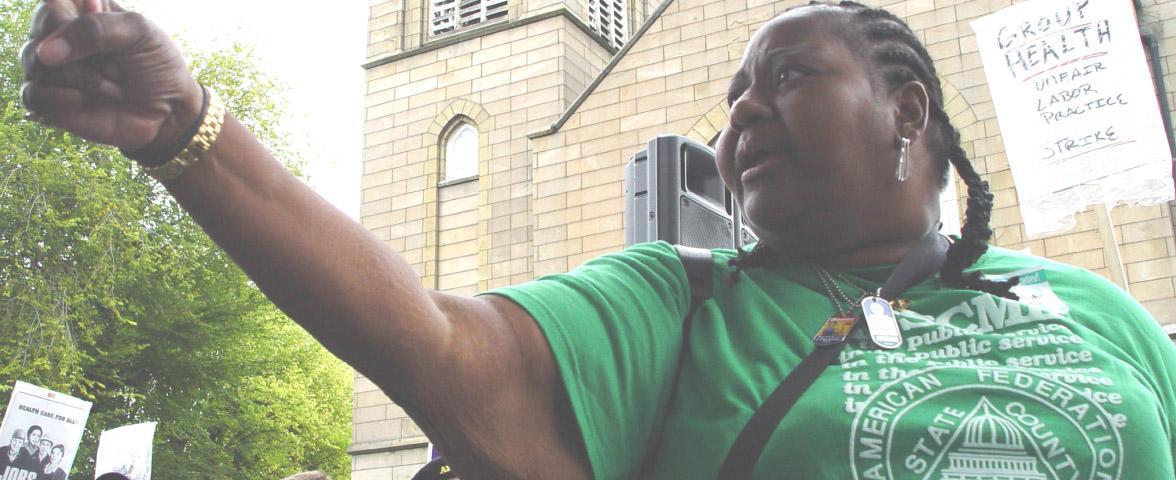 At 24/7 institutions and critical care facilities, skeleton crews remained on the job to provide vital services, like feeding, bathing and clothing. Workers on the picket line outside these institutions carried pagers or walkie talkies so they could be called back inside if an emergency arose.  
The first day of the strike, April 18, started with a bang. Five worksites were shut down, including human services locations and Department of Agriculture grain elevators adjacent to three ports: Vancouver, Kalama and Tacoma. The success of Day 1 was sealed when longshore workers represented by ILWU refused to cross the picket lines at those ports.  
Day 2 focused on state institutions and included 13 work stoppages. Day 3 included 24 actions with a focus on higher education, a general strike at the State Capitol, and a 5-mile march ending on at the Capitol. On day 4, we rallied with union siblings from the wider world of organized labor and AFSCME President McEntee on the Capitol Lawn. Despite a successful first week, the legislature failed to come to an agreement on a final budget at the end of the legislative session on April 22.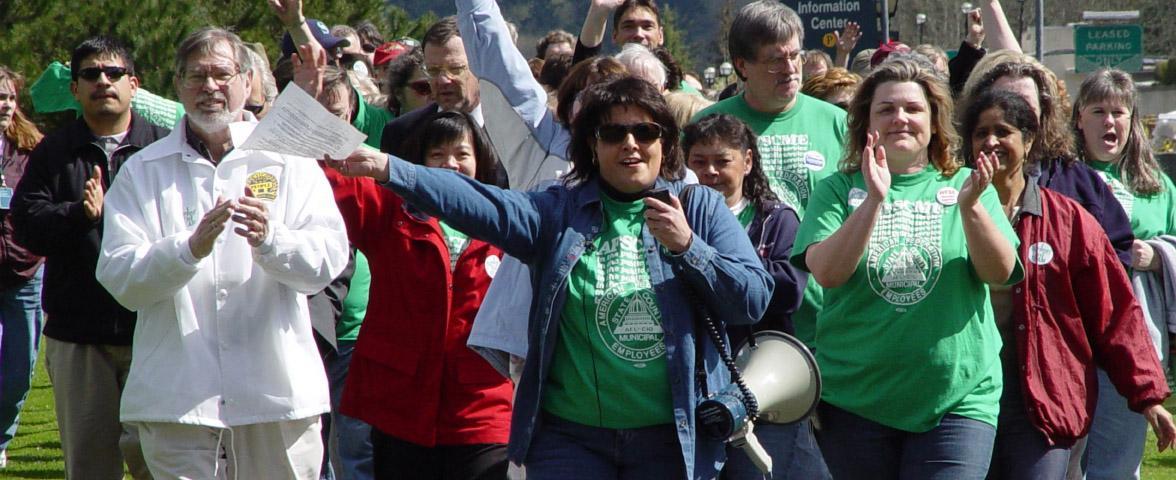 Settling in for a long strike, we began knocking on doors in the districts of key legislators before the Legislature reconvened for a special session in May.  
Despite 28 strike actions over the first two weeks of May and a statewide work stoppage that brought many state agencies to a standstill, the first special session ended without a final budget.  
A second Special Session was called in June, and we shifted our focus to direct pressure on holdout legislators. Thousands of calls were placed to the legislative hotline, and the House finally agreed to the fair pay raise we'd requested, a reduction in healthcare costs, and other improvements. WFSE members packed the galleries during a Senate Vote. The budget passed.  
Not only had we won our economic demands, we'd set a precedent for how our union could strike legally and avoid an unfavorable court ruling that would put our ability to strike in the future in jeopardy. The strike also paved the way for our ultimate goal: full-scope collective bargaining.  
Given WFSE's ability to plan, execute, and sustain a 10-week strike, the legislature looked at our union's bill calling for full-scope collective bargaining in a much different light a year later during the 2002 Legislative Session.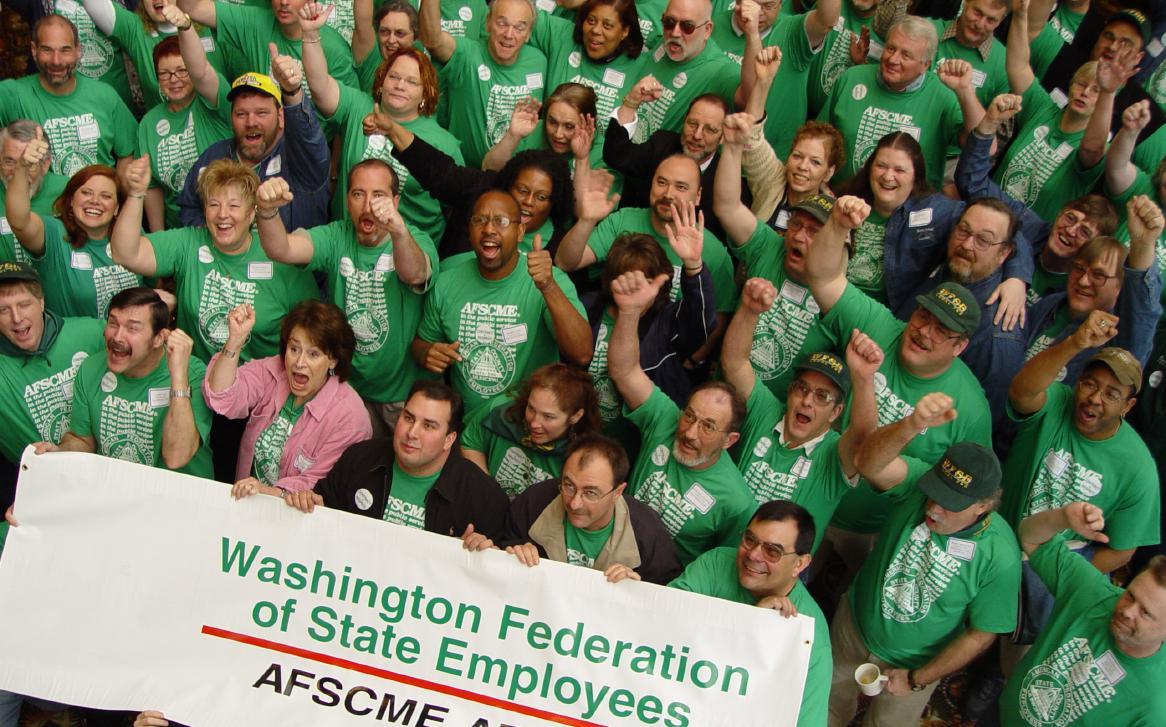 WFSE members had finally won the right to directly negotiate pay, benefits and other economics with the state. In 2004, WFSE members bargained and ratified the first full-scope collective bargaining agreements in our union's history. Today, thanks to full-scope collective bargaining rights, WFSE members have an active role and a final say in their economic futures.  
Though this major hurdle is now behind us, our union continues to push the envelope and expand bargaining rights to more and more workers.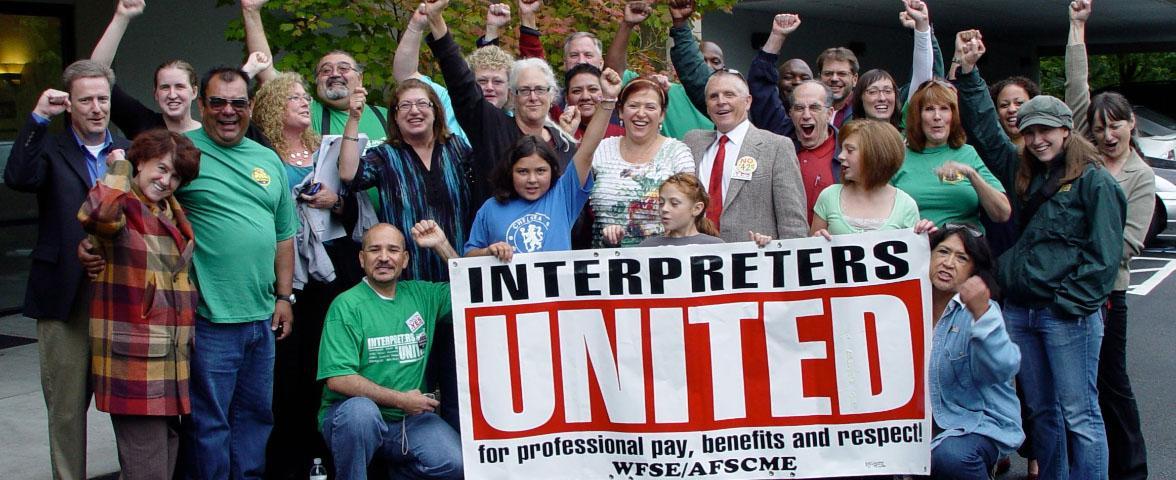 In 2010, our union passed a groundbreaking law granting collective bargaining rights to freelance spoken language interpreters. Interpreters United (WFSE) Local 1671 was the first union of its kind in the country. Independent contractors, who don't enjoy many of the worker protections established by the New Deal and 90 years of ensuing labor law, had the right to collectively bargain for better pay and better working conditions for the first time. 
But trouble was brewing. That same year, in 2010, the U.S. Supreme Court reversed century-old campaign finance restrictions with the Citizens United decision, enabling corporations and anti-worker billionaires to spend unlimited amounts of money on elections and buy pro-corporate policies.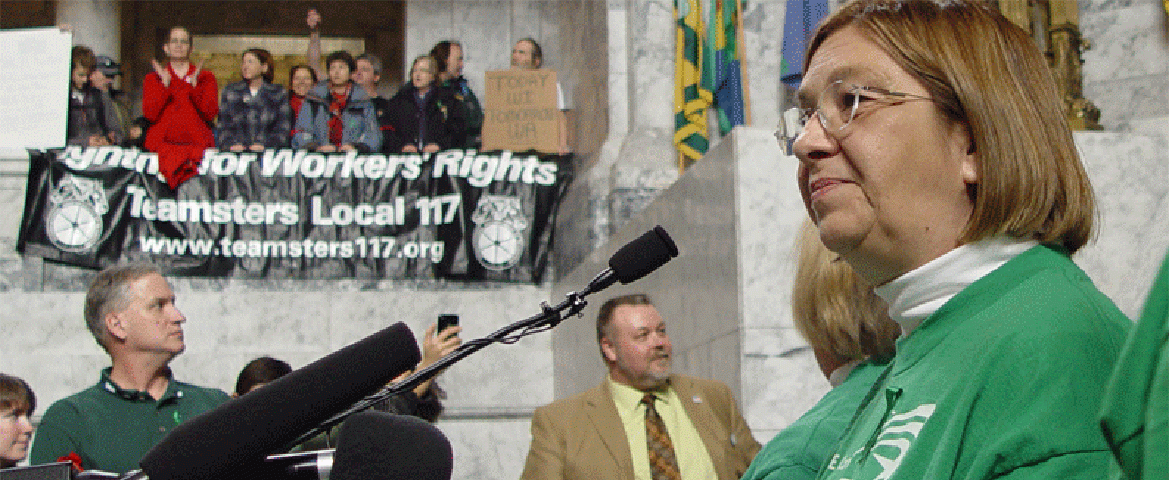 Riding to the governorship of Wisconsin on a wave of corporate money in 2011, Scott Walker cut taxes for businesses and created a budget deficit. To fill the hole, he proposed Act 10, which took direct aim at Wisconsin AFSCME members. It took capped raises and made pensions and healthcare illegal subjects of bargaining for public employees. Organized labor responded on a national scale, but to this day it remains the law of the land in Wisconsin.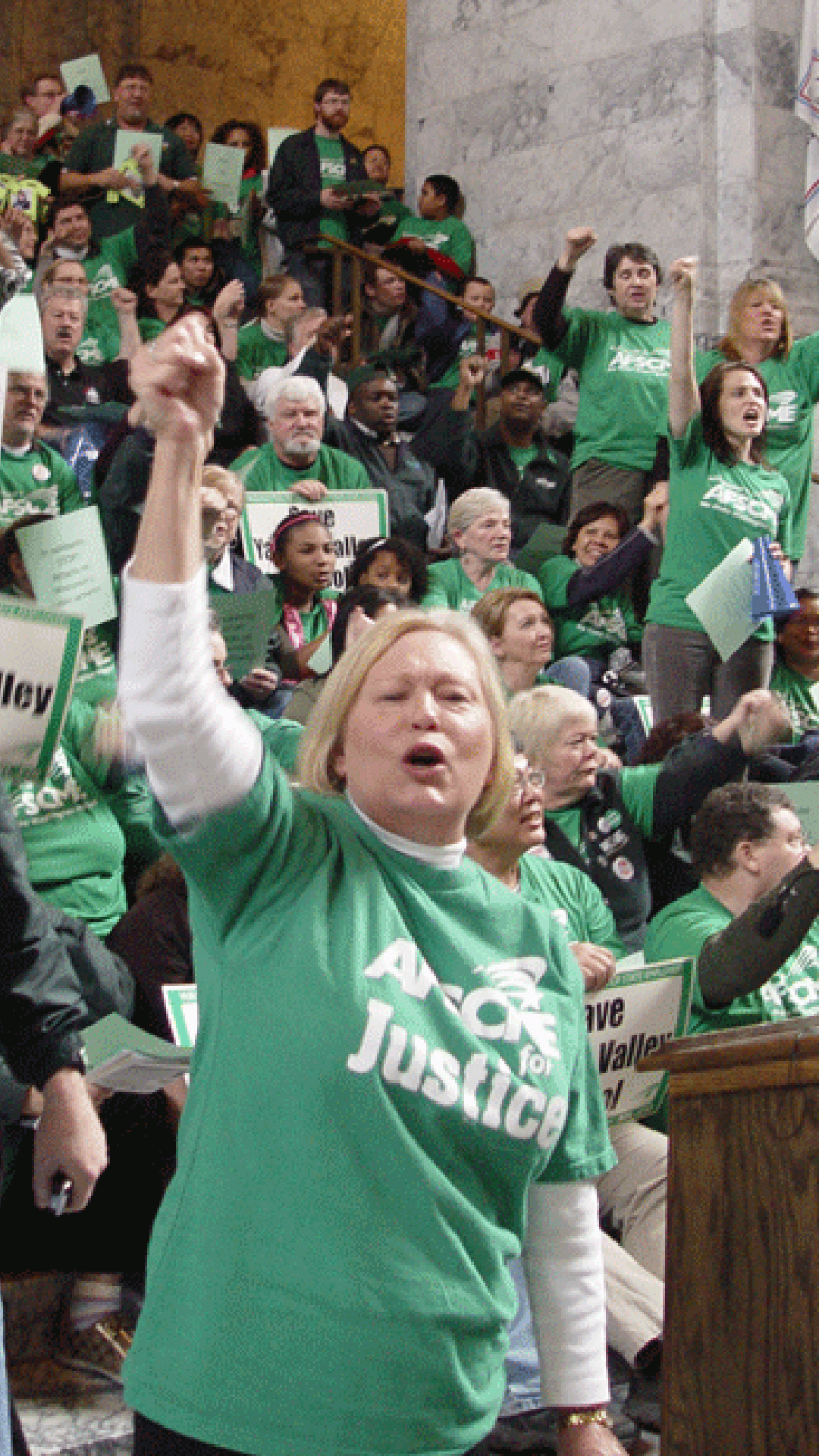 Act 10 was part of a broader national program funded by corporations and anti-worker billionaires through groups like the Heritage Foundation and the "Freedom" Foundation. The next attack was in 2018 with the Janus v. AFSCME Supreme Court decision. 
Meant to deal a fatal blow to public sector unions, it established that even when the majority of a public sector workplace votes to form a union, paying dues to contribute to that union's success is optional. It hasn't worked out that way.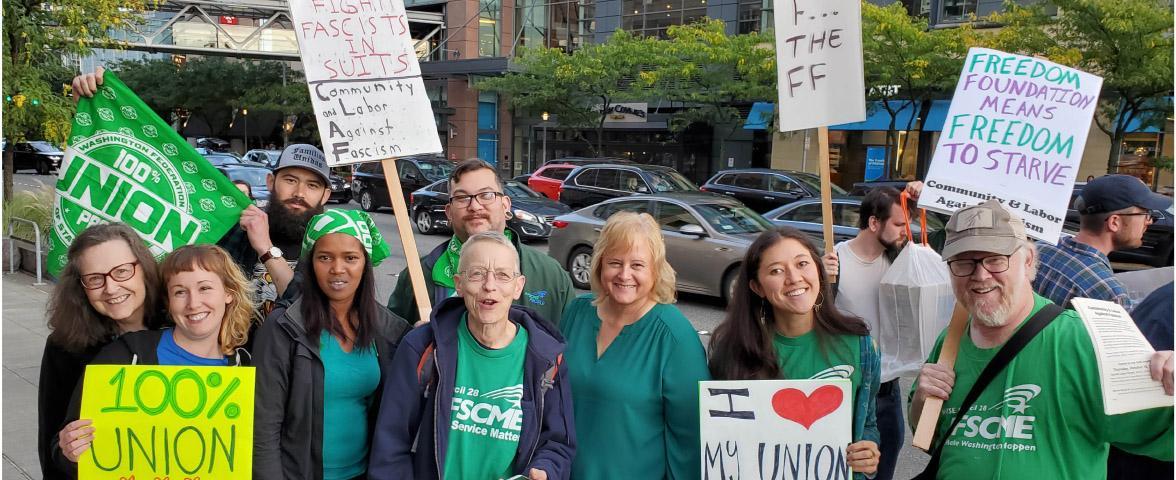 In the years since Janus, more and more workers have chosen to empower themselves through a collective bargaining agreement with WFSE: 
Assistant attorneys general

Administrative law judges

Environmental workers at the King and Thurston County Conservation Districts 

Professional staff at the Office of the Attorney General

Professional staff at the Pierce County Prosecuting Attorneys Office 

Advisors at South Puget Sound Community College

Employees at the Office of Deaf and Hard of Hearing

Employees at the Department of Financial Institutions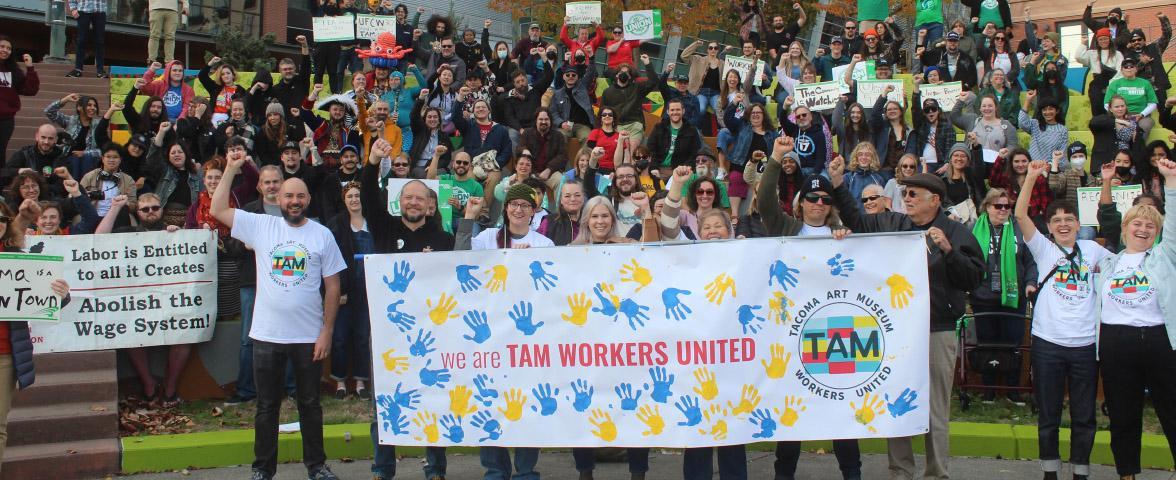 When the wave of union organizing among cultural workers arrived here in Washington in 2022, workers at the Tacoma Art Museum announced their intention to form the first multi-department art museum union in the state. They chose to undertake this unprecedented work with WFSE, and unanimously voted in their union TAM Workers United in 2023.