On Tuesday, September 13, WFSE members took to the streets in Seattle, Spokane, Tacoma, Olympia, Bellingham and Tri-Cities to deliver this message:
An unfair state worker contract puts Washingtonians at risk.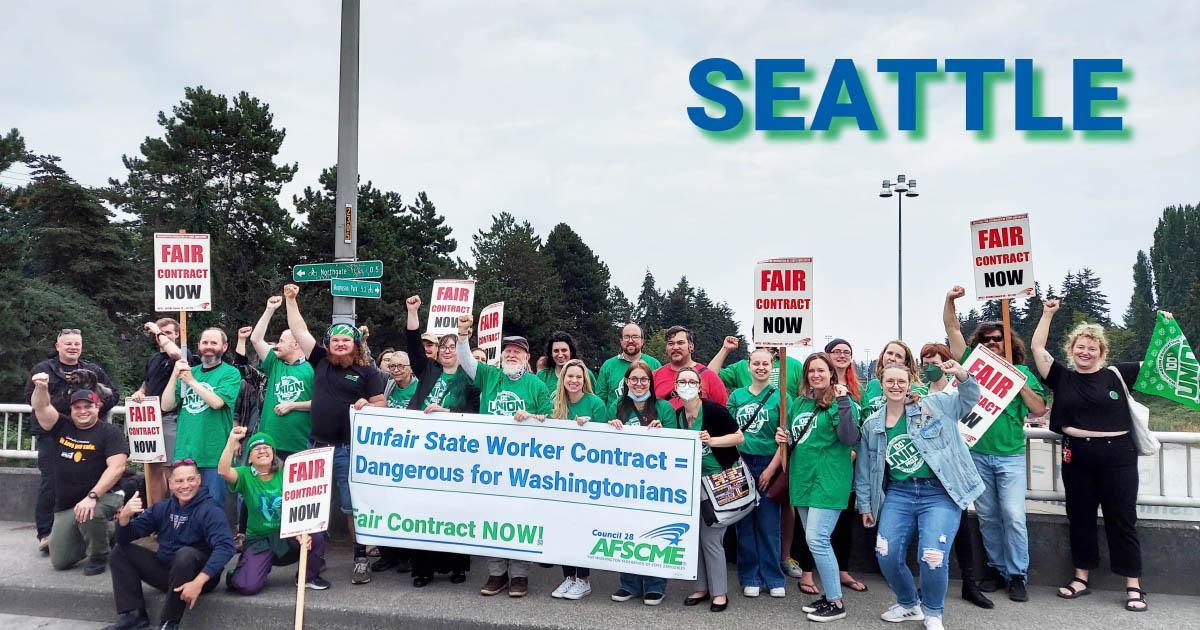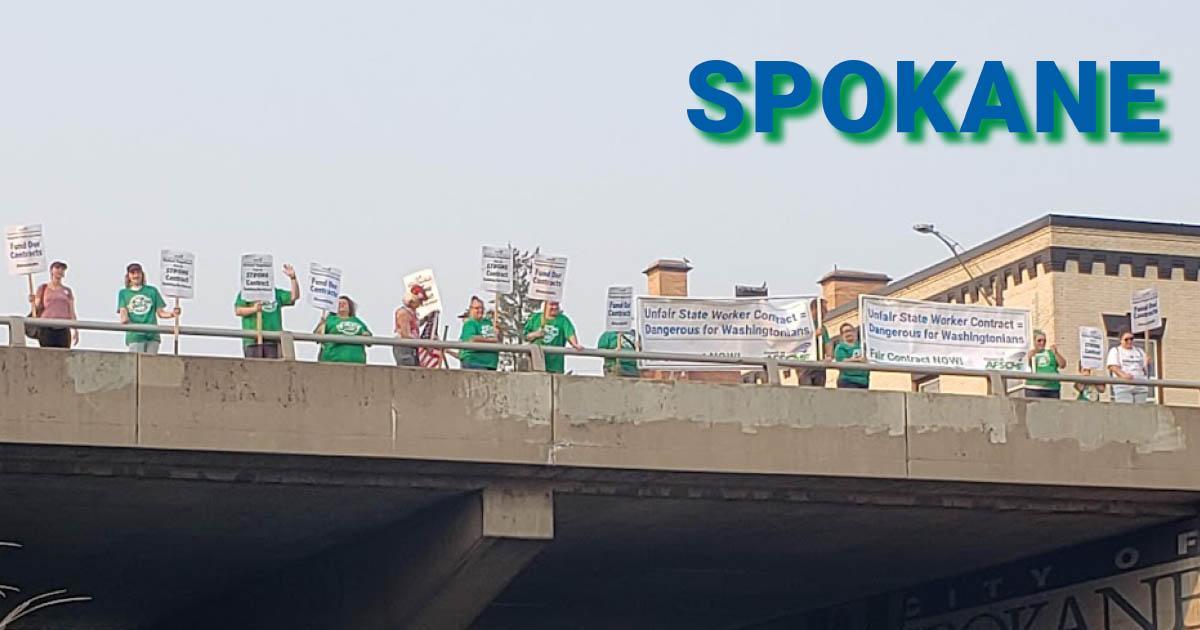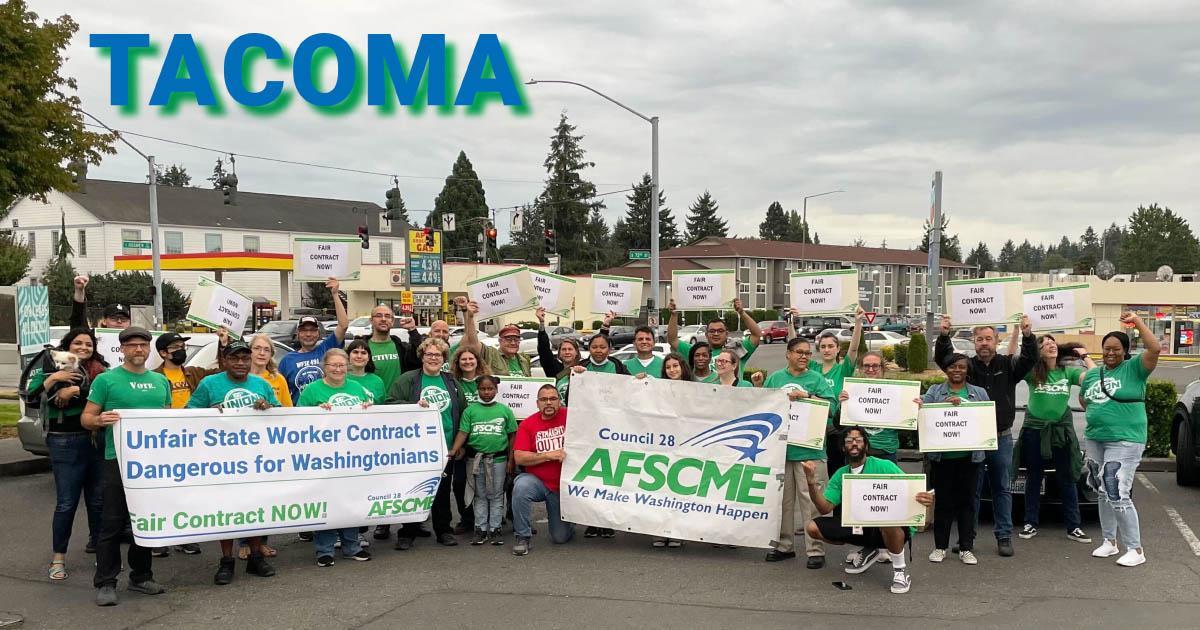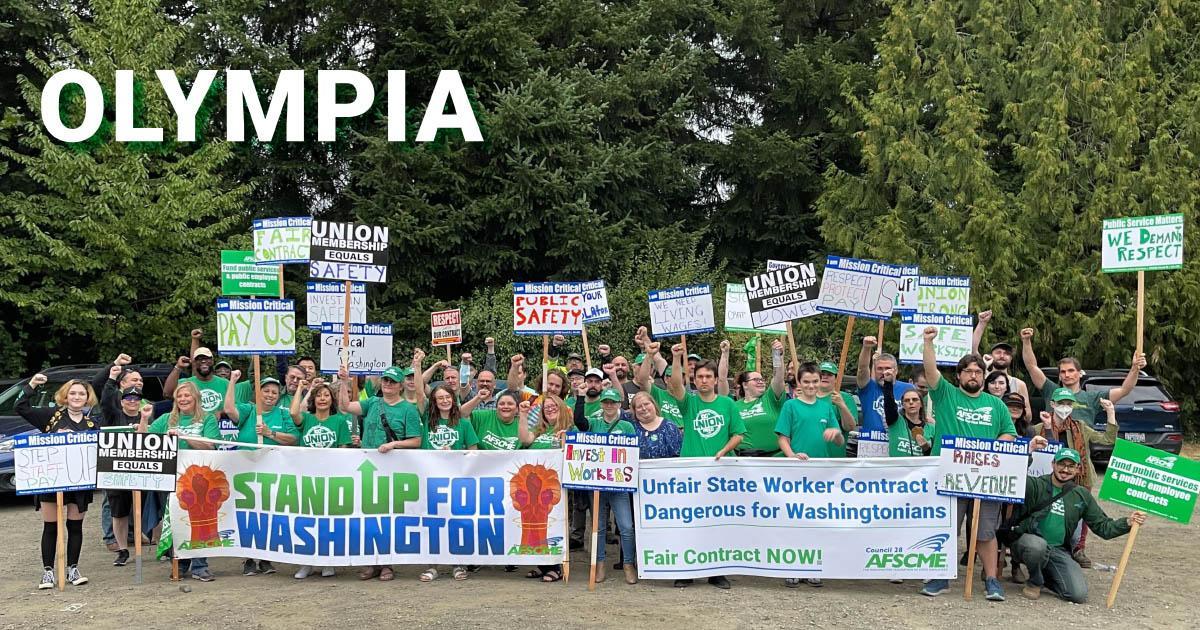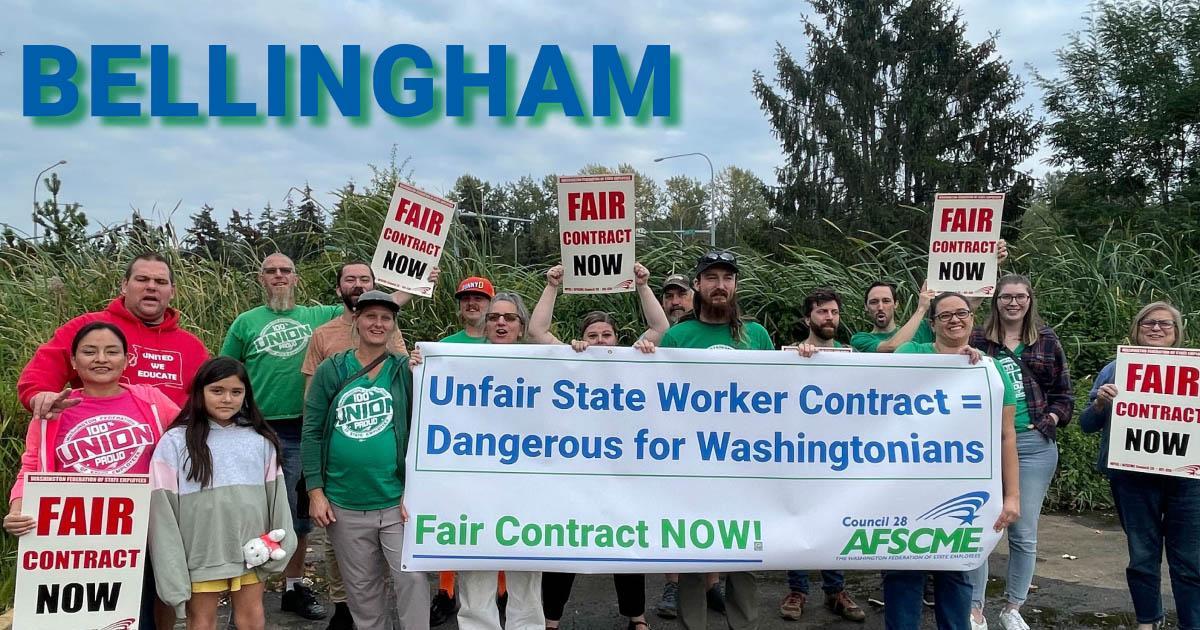 Public sector workers — the very people who risked their lives to get us through the pandemic — are negotiating their 2023-25 contracts. 
The state and our higher ed institutions continue to willfully ignore the staffing crisis playing out across the state and the budget surplus that could be used to address it.
A Dangerous Decision
With just a few bargaining dates left, the state appears to have made the dangerous decision to:
Run our state agencies with critically low staffing levels
Skimp on public safety
Accept hazardous workplace conditions
Not recruit and retain the dedicated public servants Washingtonians deserve
Public servants don't deserve the vicious cycle of mandatory overtimes, burnout and short-staffing. Washingtonians don't deserve limited access to vital services. 
Give Inslee a Call
Give our Governor a call at 360-902-4111. Leave a message explaining the work you do, how Washingtonians benefit from it, and why we deserve a fair compensation package. Aren't a public service worker? Let him know why public services matter to you!
Other Ways to Take Action:
Contact Kelly Woodward, 360-688-3905, Deputy Director of State Human Resources, and let her know where you work, the importance of your work, and why we deserve a strong contract.